It is difficult to find the right words to write about Italian graphic artist and illustrator Little Demon. I feel like a child in an amusement park seeing his works and doodles and ideas… Every so sensational and exciting. It is possible to spend hours admiring and feeling a whirlwind of sensations; having a million thoughts per second just entering his portfolio (https://littledemon.myportfolio.com)… Even if for a short period of time.
With clear inspiration in Pop Art, graphic novels and comic books, Little Demon (https://www.instagram.com/littledemonart/) plays with "striking colors and vintage textures". He makes the viewer feel part of a pulp magazine or a detective story from the 50s. Or a superhero comic book.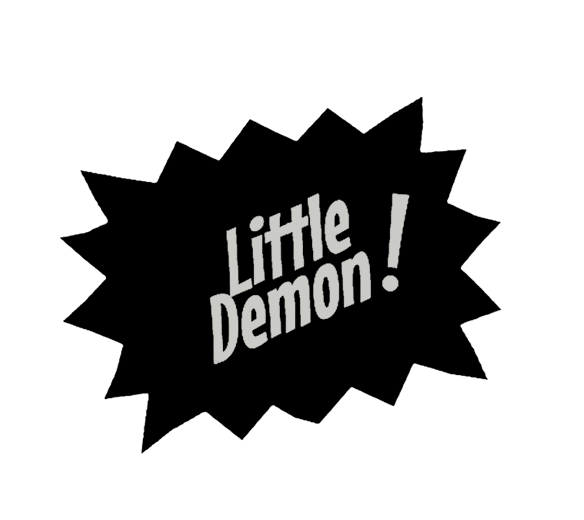 Incidentally, we consider that the stories of superheroes and antiheroes are increasingly in vogue. Even villains, which are infinitely more interesting and complex. We can see that also in the thousands of Marvel movies that are released annually or in the brilliant TV show The Boys. Little Demon is an antihero himself, acting like a breathe of fresh air in the contemporary art scene. It is worth mentioning at this point the brilliant work Fan Poster (2018); where the graphic artist had the Star Wars saga as starting point. And viscerally gave us a "weird triangle between heroes and villain, body and mind, love and hate".
Just like in superhero stories, Little Demon, through his alter ego, expose us to his baggage. As a character of the class 1986, in the most vivid and fantastic way: the references to Hollywood cinema and to Pop Culture are recurrent in his works. Maximum highlight at this moment for the fantastic Pulp (2018) and Movie Poster (20187/2019). The last one is a ode to sci-fi cinema and Andy Warhol!
Since we are talking about odes and heroes, the artist's portrait of Bowie (2018) is the one that bring tears to our eyes. In this masterpiece, Little Demon, with his vibrant colors and striking outline, reveals the singer for what he truly was: "a superhero, an epic man".
The illustrator describes himself as "open-minded and easygoing person always searching for original solutions And there's no denying it: Demon is provocative and unique in each and every detail.
He knows that the audience doesn't survive just of beatings and provocations. But our anti-hero, even in his most personal works, makes the viewer feel like it's being taken out of inertia. In Valentines (2019) the artist wanted to "to represent LOVE and some implications: blood, passion, excitement, pain, worries"… This mix of sensations is tangible when observing the painting.
At this point I'm sure that the best way to describe Little Demon is citing what the artist himself said about the sublime work he did on Dust Man (2017). There, he was supposed to make a portrait of the writer John Fante. Instead, he ended up transposing the "humanity of his writing style and the simple but visceral words he uses"…
That's exactly what happens when we come across the Demon's art: we have no choice but perceive his humanity in the most visceral way.
Luisa Bassoli